Hot products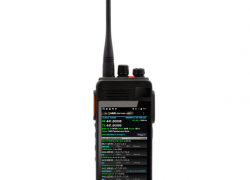 The Rfinder K1 is all-in-one Transceiver (VHF or UHF) analogue and DMR Tier 2, with an embedded 4G/LTE Android smartphone. It's point & click features make DMR operation as easy as ever and it features a fingerprint reader.
‪When you buy your RFinder K1 from rfinder.shop you get outstanding support by Bob, W2CYK – the author! He's available on Skype, Messenger, WhatsApp. Always there for you!
This network radio is fully compatible with the International Radio Network (IRN)
We are now taking pre-orders. Starts shipping on the 2nd week of January.